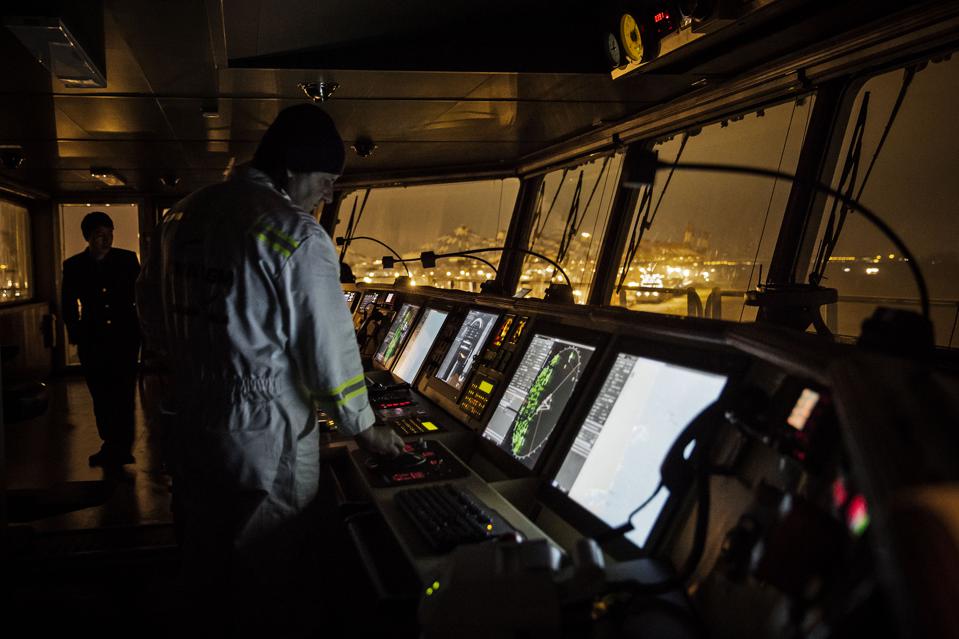 AI Is About To Take The Ship's Helm Away From Humans
The next time you hop on a ferry, take a look at the captain's bridge. There may not be a human at the helm much longer. Ships around the world are beginning a transformation into autonomous machines, leveraging the same advances in artificial intelligence that are shaking up the automotive world.
In 2017, Ugo Vollmer and his friend Clement Renault were working on self-driving cars in Silicon Valley when an article on autonomous shipping caused them to make a sudden change in direction.
Reading that more than 80% of goods are transported by sea, a light bulb went off, says Vollmer. "We can have a very huge impact," he remembers thinking. The French engineers started tinkering with robotizing a small boat along with another friend, Antoine de Maleprade. Within three months of joining the incubator Y Combinator in January 2018, their startup Shone struck a deal with the big French shipping line CMA CGM to install a system on cargo ships plying trans-Pacific routes that detects surrounding ships and obstacles.