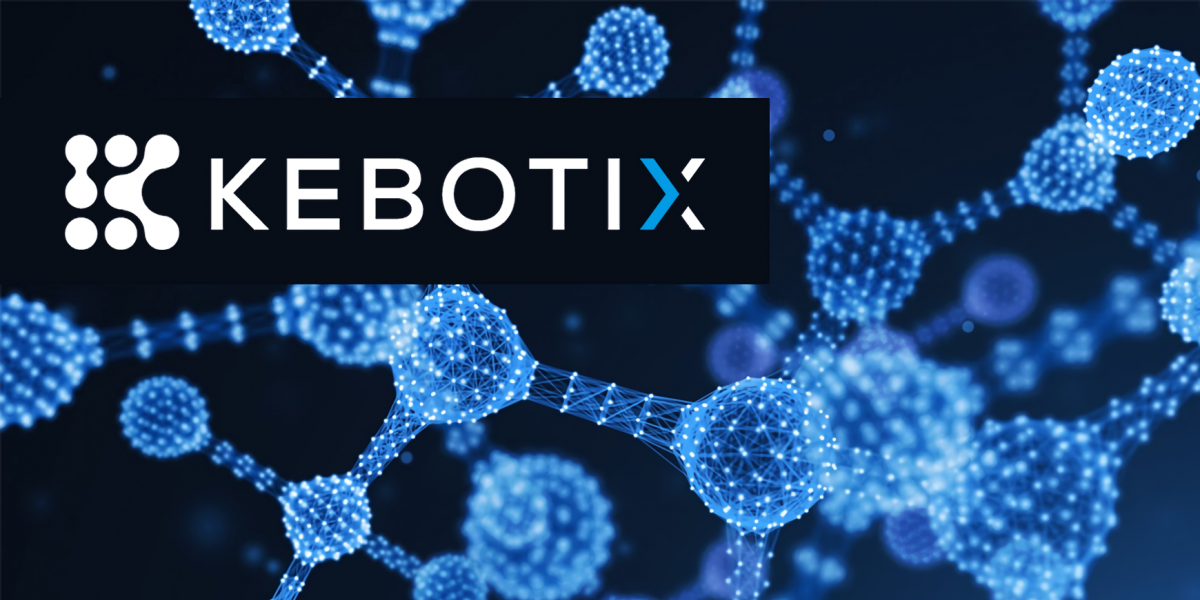 Harvard Scientists Launch Kebotix
CAMBRIDGE, Mass. — Kebotix (www.kebotix.com), a technology company ushering in the future of new materials discovery, today came out of stealth mode with a $5 million seed round led by One Way Ventures. Investors also include Baidu Ventures, an independent venture fund with backing and resources from Baidu; Boston-based Flybridge Capital Partners; Los Angeles-based Embark Ventures; Norway-based Propagator Ventures; and New York-based WorldQuant Ventures.

Developing the world's first self-driving lab for materials discovery powered by AI and robotics, Kebotix is committed to accelerating the exploration, discovery, applications and production of new molecules and materials.

"We are building the materials company of the 21st century because how scientists discover new materials has not evolved since the 18th century," said Dr. Jill S. Becker, CEO. "Being stuck in the 18th century significantly adds to the challenge of tackling climate change, antibiotic-resistant bacteria, water pollution and other urgent problems facing the world today."

Founded by a group of experienced and accomplished researchers from Harvard, Kebotix has developed the world's first and biggest AI brain for chemistry and materials based on research conducted by company founders while at Harvard. Kebotix's self-driving lab for materials discovery — combining AI decision making with laboratory robotic platforms — dramatically condenses the research cycle from a decade to a period of months. The Kebotix system, the AI and robotics reiterative closed loop, rapidly and efficiently processes enormous amounts of complex molecular data to discover new materials or generate new formulations of particular products with desired target properties.

"The top five producers of materials have combined sales of over $210 billion with large-scale production and established supply chains, but are too slow in innovating," said Becker. "With the world's first and only AI-driven, fully integrated lab system for materials discovery, Kebotix aims to reinvent the $800 billion global materials market."
Investor Quotes

"What immediately struck us about Kebotix is its founding team's diversity of backgrounds and rich expertise. They hailed from different parts of the world, from Mexico to Germany; one founder discovered the most conductive porous material at MIT, another previously started and sold her company. We've found that a mix of experiences often enables founding teams to accomplish extraordinary results, so we're excited to be part of Kebotix's journey in reinventing the process for materials discovery." — Semyon Dukach, Managing Partner, One Way Ventures

"The materials science market is up for grabs, and autonomous labs that can enable the discovery of novel materials at rapid new paces are going to win the race. By combining new machine learning algorithms with robotics, Kebotix has tremendous potential to develop and discover a range of new materials that can solve some of the world's most urgent needs." — Anders Frøseth, Partner, Propagator Ventures

"Kebotix is ushering in a new era of smart discovery for materials. We no longer need to shoot in the dark and hope for the best, but can use AI to predict and use an autonomous lab to experimentally verify new materials. This has huge implications for the health of our planet, and can allow industry to build things they previously couldn't even imagine. We couldn't be more excited and proud to be partnered with such an incredible team." — Saman Farid, Partner, Head of US Team, Baidu Ventures

"Utilizing advancements in machine learning and robotic automation, Kebotix is building a next-generation materials company to design and manufacture any compound in the world. Led by a team of world-class scientists and experts in the field of machine learning and computational chemistry, Kebotix is well positioned to bring this inspiring vision to market." — Jeff Bussgang, General Partner, Flybridge Capital Partners

"Jill, who is a serial entrepreneur, and all of Kebotix's founding team of brilliant scientists, are forging new inroads in artificial intelligence. In building the world's largest 'AI brain' for chemistry and materials, Kebotix enables the AI brain to generate its own data — another industry new that has previously been impossible — to rapidly innovate new materials." — Yipeng Zhao, Managing Partner, Embark Ventures

"Kebotix is opening up a whole new world of rapid materials development. By introducing the world's first AI-driven, fully integrated lab system for materials discovery, Kebotix transforms the centuries-old, manual scientific method." — Mark Danchak, Managing Director, WorldQuant Ventures

About Kebotix
Founded in 2017, Kebotix is building the materials company of the 21st century to usher in a new age of high-speed innovation using artificial intelligence and robotic automation. Based on technology developed at Harvard University, Kebotix has built the world's first self-driving lab for materials discovery powered by AI and robots. Kebotix is accelerating the exploration, discovery, use and production of new molecules and materials that can solve some of the world's most urgent problems. Founded by a group of experienced and accomplished researchers from Harvard, Kebotix's founding team includes Jill S. Becker, Alán Aspuru-Guzik, Christoph Kreisbeck, Dennis Sheberla and Semion Saikin. Follow Kebotix at @kebotixinc or www.kebotix.com.